Via LeBonbon.
Paris is filled with festive places, hidden addresses, unusual decorations which we like and which we leave. We picked up for you the most original bars of Paris. 
La Grange
With its immense stony alcoves, its trays and its old pallets by way of assizes, this bar has a countryside spirit. We order a cocktail, a pint of beer, a glass of wine or a long drink, the festive and friendly atmosphere spreads on both floors. Ideal for a bracket in our urban daily life.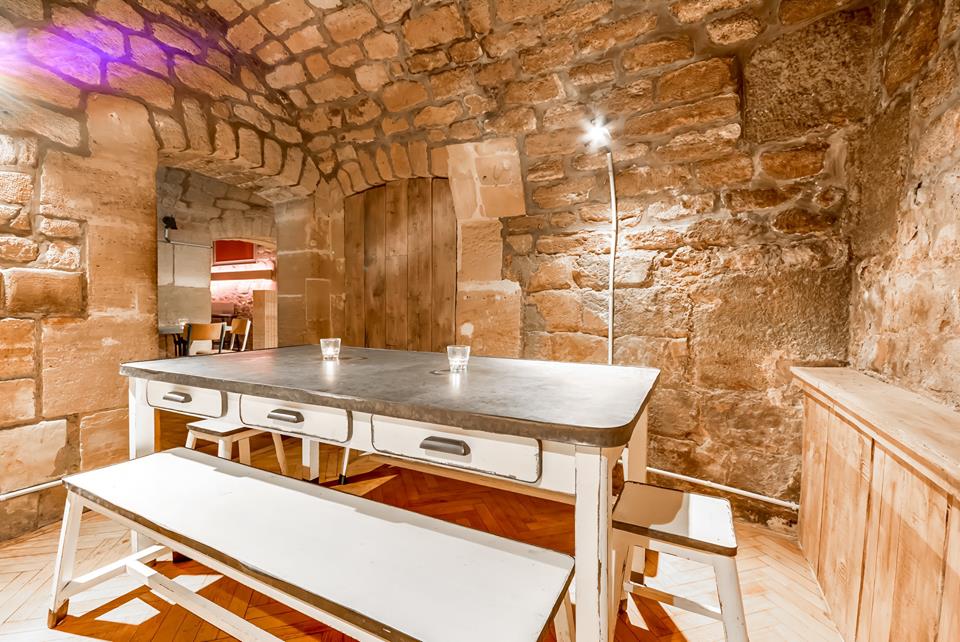 La Grange 
15, rue Notre-Dame-des-Victoires – 2e
M° Bourse
Bliss Paris
Situated between Les Halle and the Louvre, this slightly acid and unusual place will delight most players like you. Under a beautiful window, we take advantage of a pool, and numerous board games. We adore the various spaces which mix perfectly intimacy and user-friendliness. The best? The big armchairs which we do not want to leave.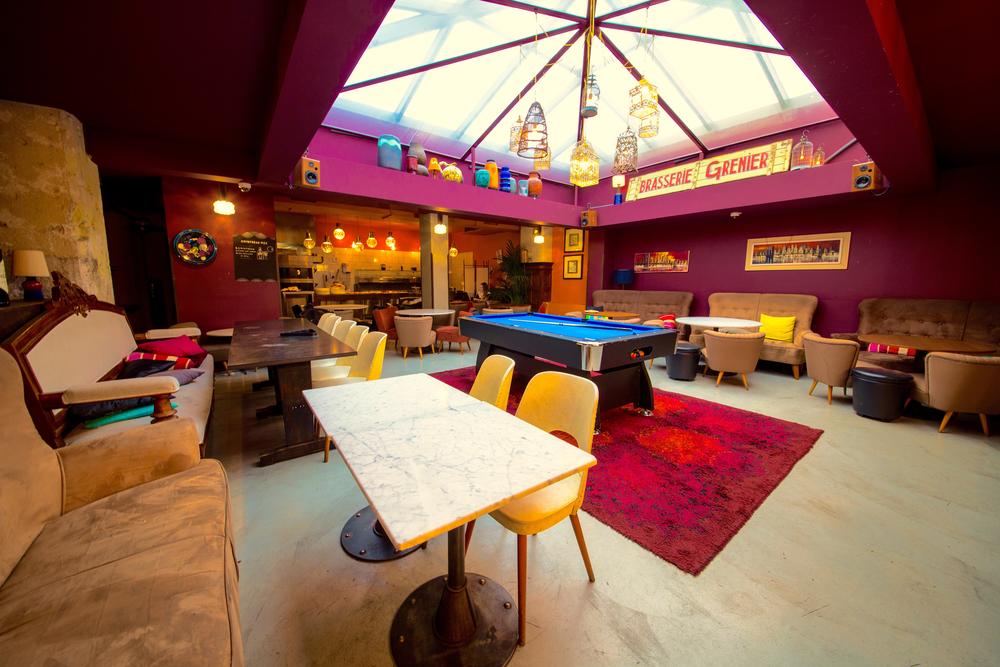 Bliss Paris 
8, rue Coquillière – 1er
M° Les Halles, Etienne Marcel
Les Ecuries
Welcome in an artistic and united space in the heart of Paris. More than a bar, this address is opened to the young talents and to the artists who expose their works in the space museum. For the apéritif, we adore the small spaces with an unusual decoration. The creative atmosphere is convenient to the exchange and to artistic discovery.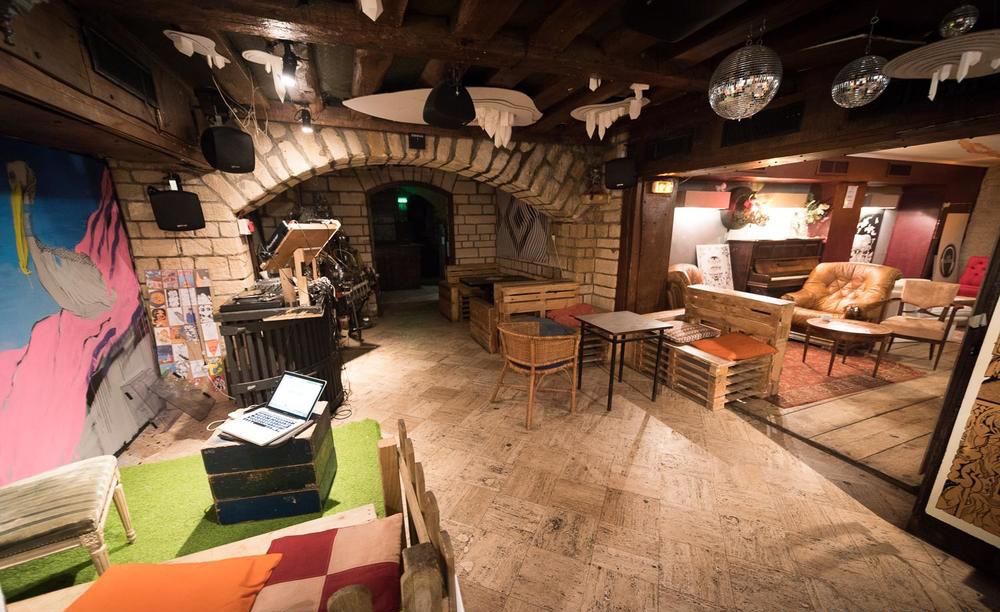 Les Ecuries
8, rue Bachaumont – 2e
M° Sentier

L'International

If you are looking for a grunge place to party , come here. On the international stage, the decoration ruined by the basement plunges us at once into the atmosphere of rock, electro lives, funk… We discover new talents, a glass in the hand, or we burst out on the track. The best? We can reserve this space!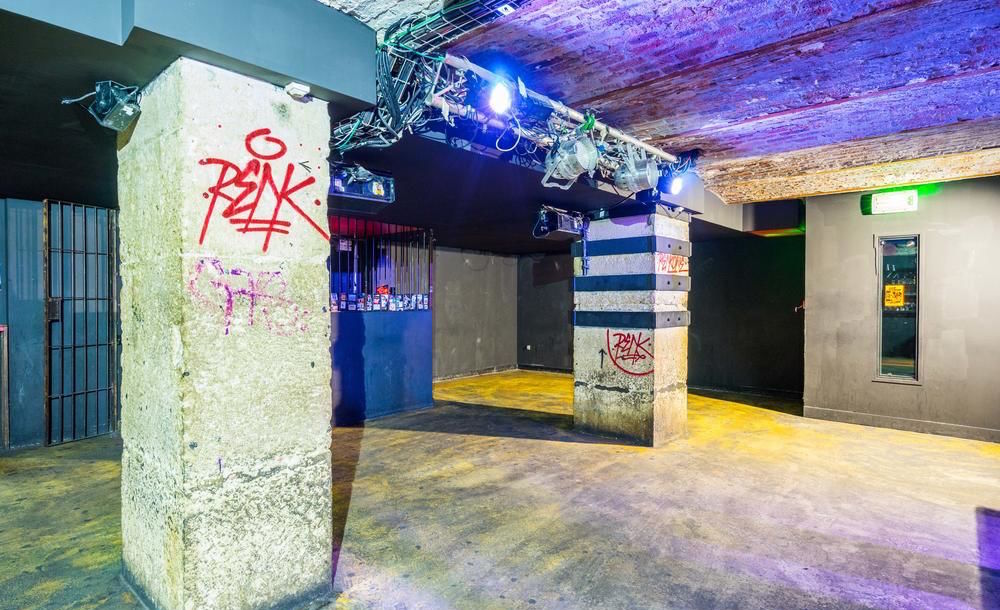 L'International
5/7, rue Moret – 11e
M° Ménilmontant

Le Trucmush
Drink or Drive ? This bar refused to choose. Here we drink his beer on high tables in the shape of panels. Mini-prices of this psychedelic drinktruc pass in happy hour. And for the evenings? Karaoke, Mario Kart on big screen, blind test, concert acoustics, DJ sets … Let's go!
Le Trucmush 
5, passage Thiéré – 11e
M° Bastille, Ledru Rollin

Les Dessous du Panthéon
It is in the Pantheon that its bar is hidden. " We give you only our address, you have to find us ", the team has fun. To take advantage of its particular atmosphere, it is necessary to come down in the basement, where its alcoves in freestones plunge us into the catacombs of the alcohol. Bit extra: from 20 hours, the place livens up in the sound of jazz concerts or humorists and comedians.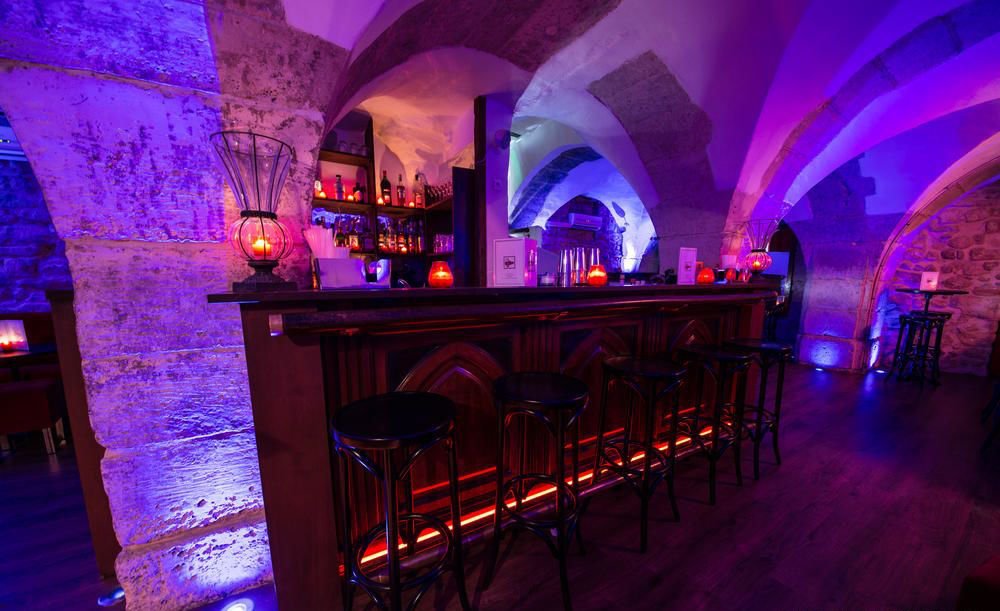 Les Dessous du Panthéon 
163 bis, rue Saint-Jacques – 5e
M° Cardinal Lemoine
Café Auto Passion
The world of automobile and mythical cars is becoming scarce, enthusiasts of engines have difficulty hiding their impatience. Here is an unusual bar imagined by luxury garage owners. Enter the steady glass table by an engine of Formula 1, and models of collection exposed on the bar.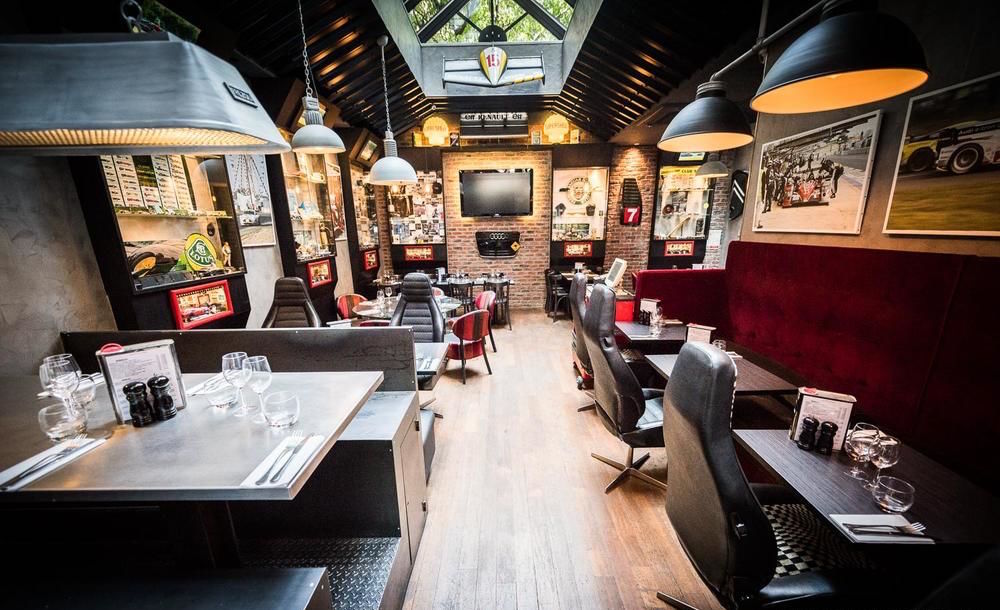 Café Auto Passion 
197, boulevard Brune – 14e
M° Porte d'Orléans
Bacchus Bus
This bar is a real bus. The concept? A guided and greedy tour of the capital. A glass of wine in a hand, we taste AOP cheeses, while taking advantage of the most beautiful places of the City of Light by night.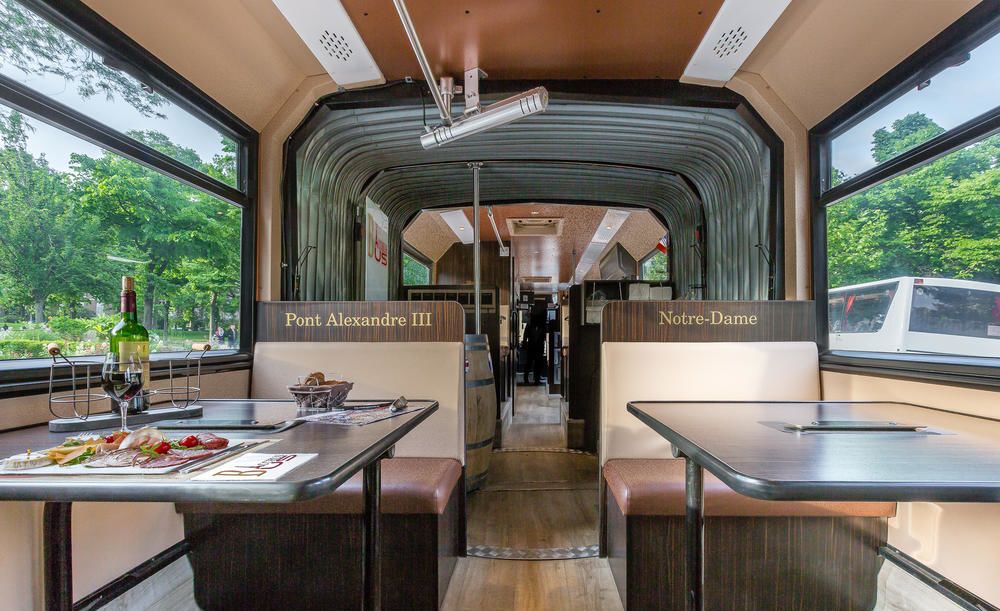 Bacchus Bus
Parking Autocar, avenue Gustave Eiffel – 7e
M° Bir-Hakeim

Yeeels
Under this strange name hides Paris in the unchaste style. Behind a heavy door, we discover a sculptural design where the materials blow hot and cold. It is the major meeting place of dandy-bling, an address to impress to your guests.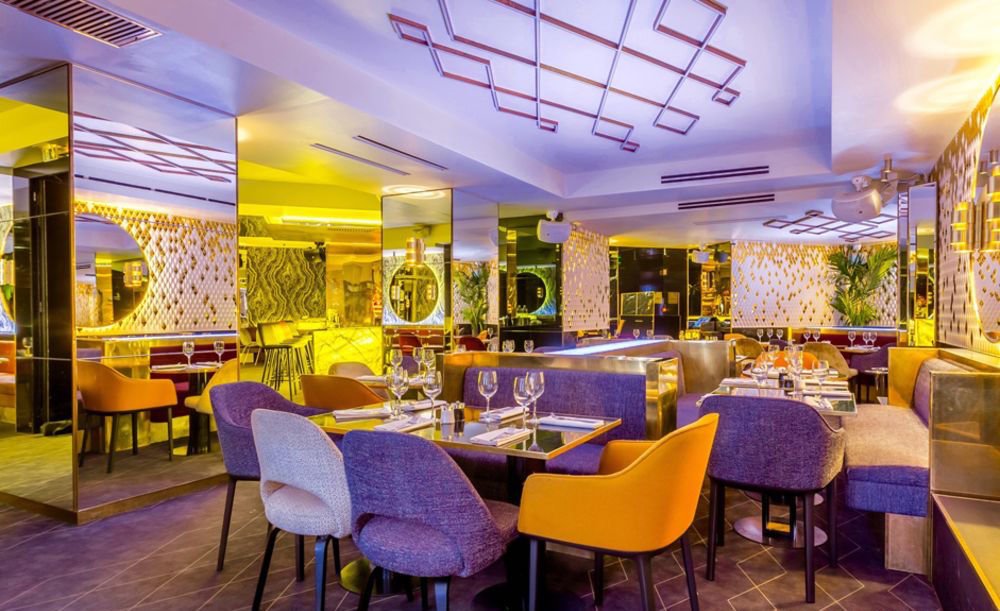 Yeeels
24, avenue Georges V – 8e
M° Alma/Marceau, Franklin D. Roosevelt
L'Ecole Buissonnière
Who said that we could not celebrate a comeback? In a small place of greenery shielded from cars, the team of this attractive bar concocted us a cosy atmosphere. The perfect fresh breath in this autumnal daily life which grows shorter in daytime and extends the working hours.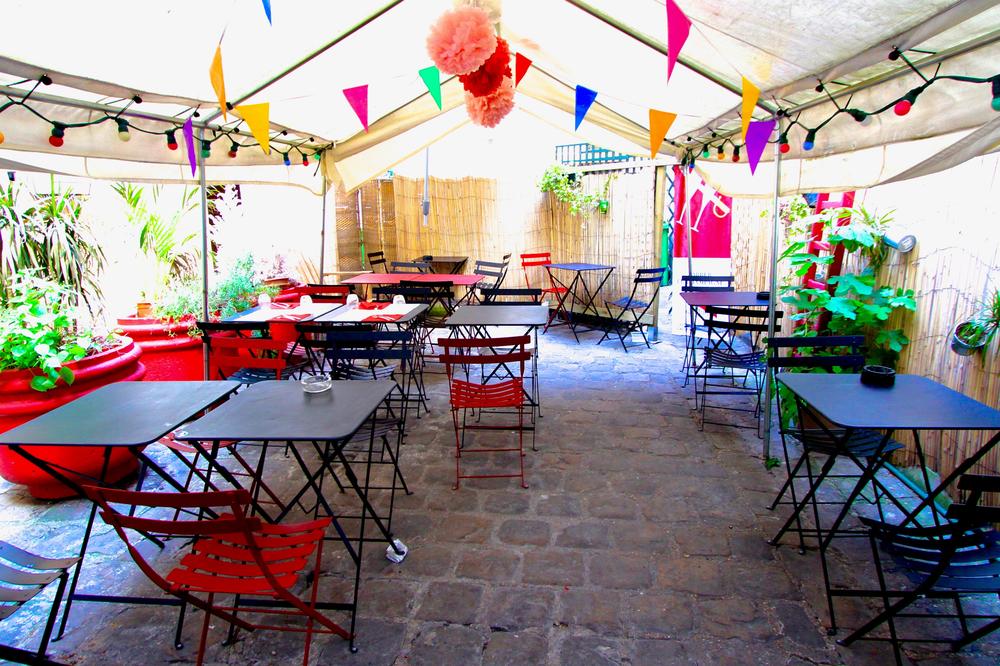 L'Ecole Buissonnière 
95, rue de Tocqueville – 17e
M° Wagram
Chez Barbara
With its statuettes , this attractive bar tests us and provokes us. That a solution: defy this insult to take advantage of the superbre patio under the window.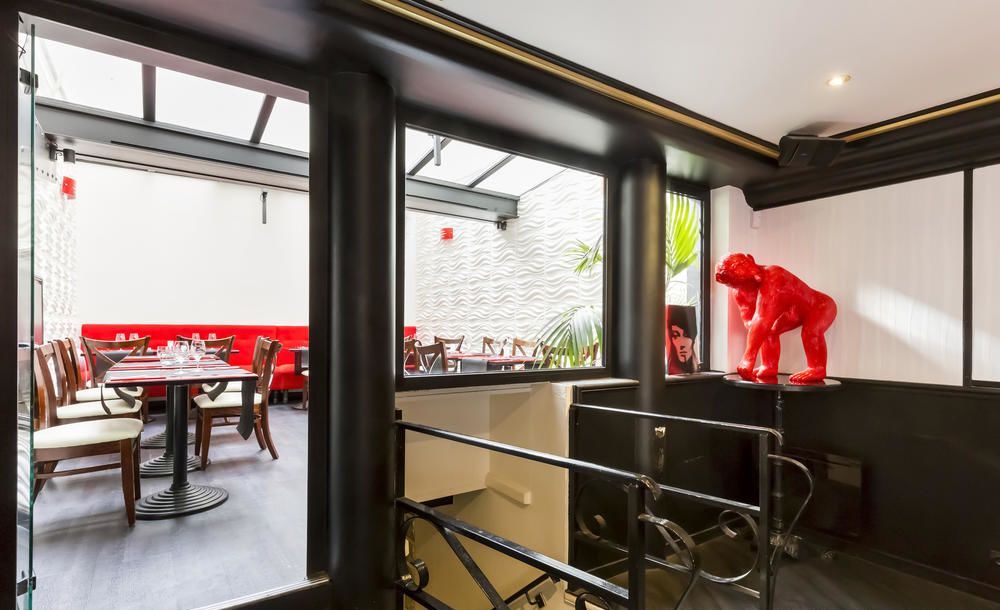 Chez Barbara
47, rue Washington – 8e
M° Saint-Philippe-du-Roule, Charles de Gaulle Étoile

Le Lipstick
Here you are in an old hostess bar, where we sit on sofas leopard between two bars of pole dance. Here, the custom-made creations of mixologues pay tribute in the sulphurous 18th district to titillate your papillae and your evenings. Mischievous, felted and ideal atmosphere for a bachelorette party.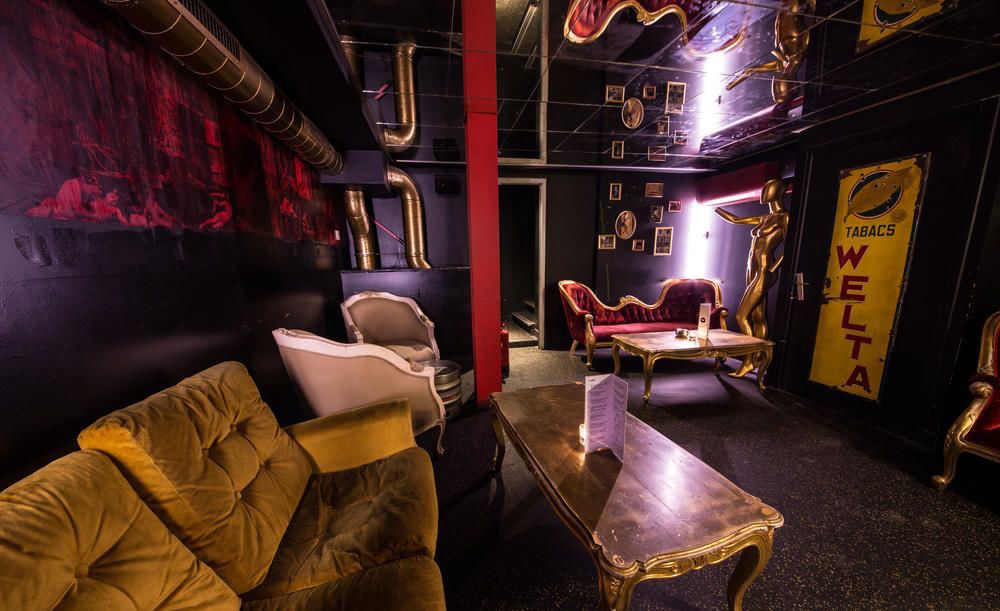 Le Lipstick 
5, rue Frochot – 18e
M° Pigalle
Le Carmen
Before being reincarnated in phantasmagorical boudoir for night birds, The Carmen seems to have lived one thousands years. Last home of the composer Georges Bizet or luxurious brothel, the story of this Ancient memorial flirts with the legends that we whisper.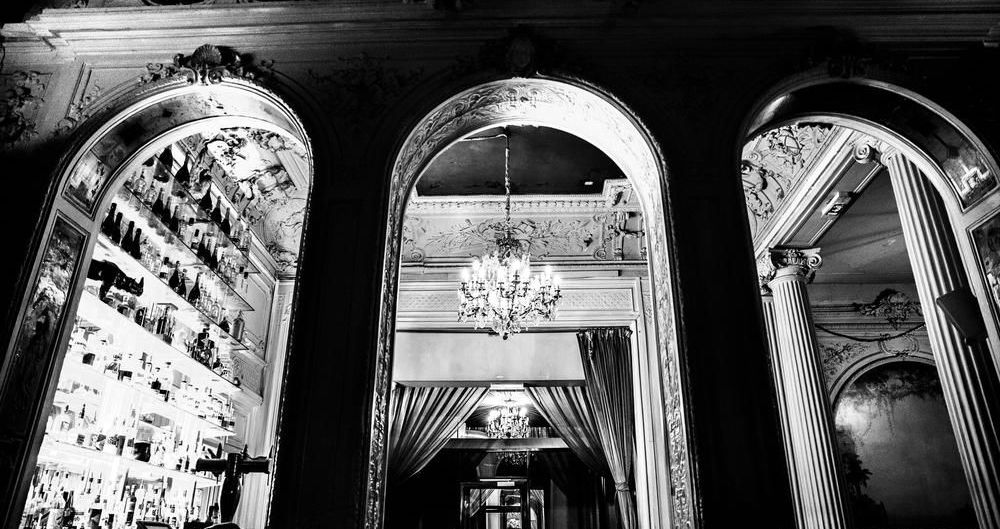 Le Carmen 
34, rue Duperré – 9e
M° Pigalle, Blanche
Le Festin Nu
At first sight, this restaurant-bar seems completely normal: happy hour between 18 hours and 8 pm, cocktails in abundance, simple and greedy dishes, theme evenings … But at a closer look, we notice the presence of little ordinary guests: insects! Let tempt by this crush adventurer of the pornfood.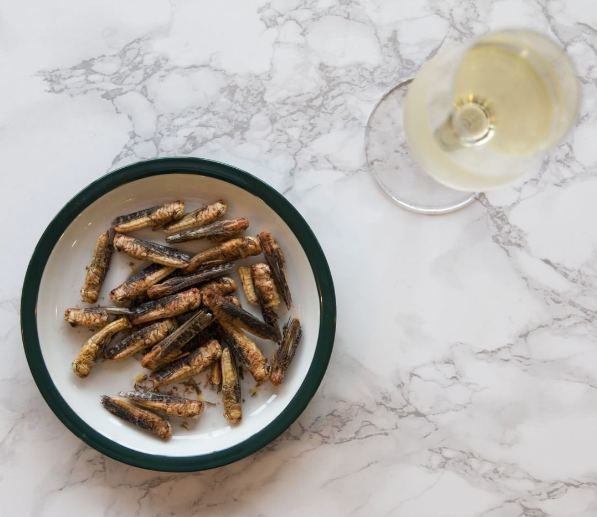 Comments
comments